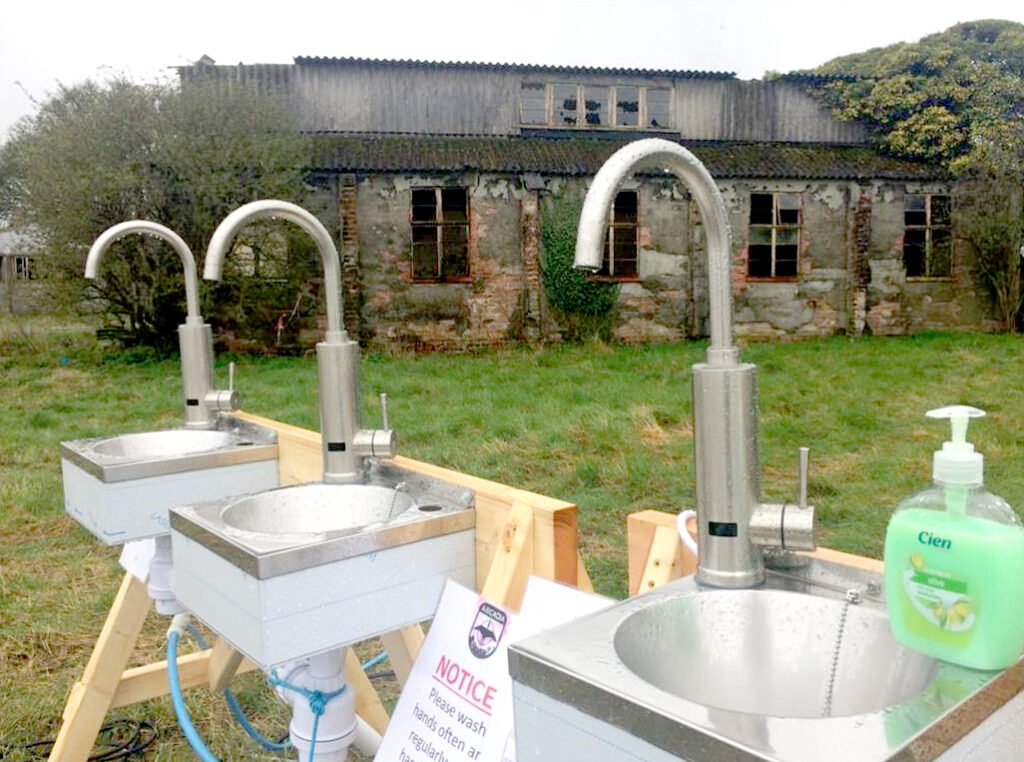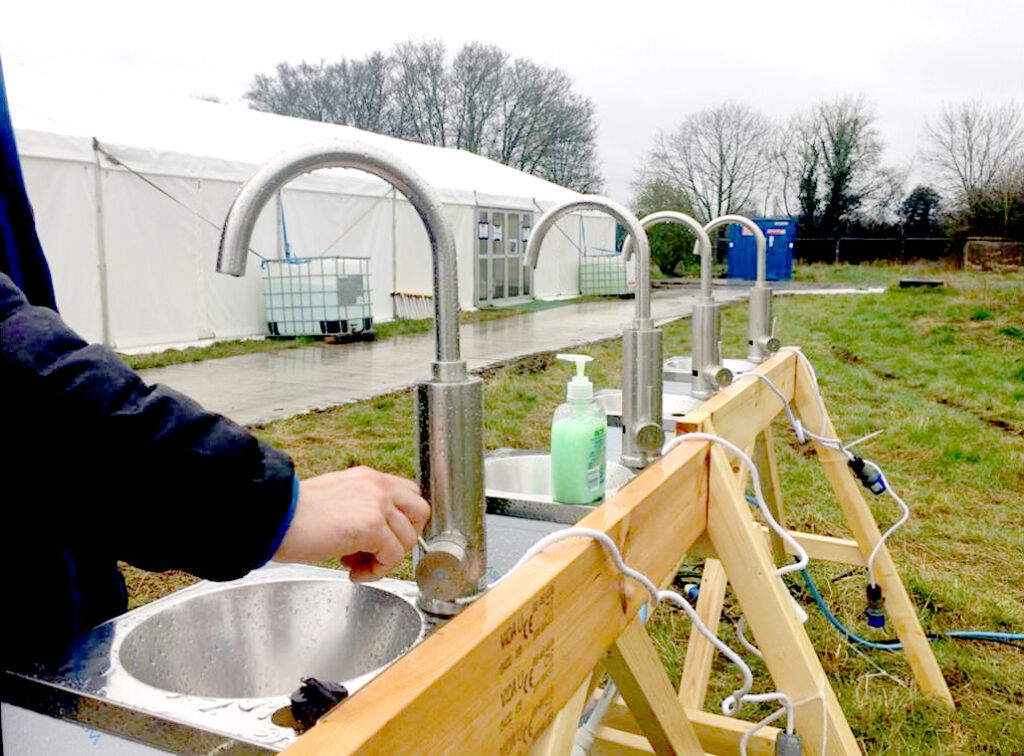 Perfect for outdoor filming on locations and backlots.
We are an exclusive supplier of Parry Stainless Steel Hand Wash Basins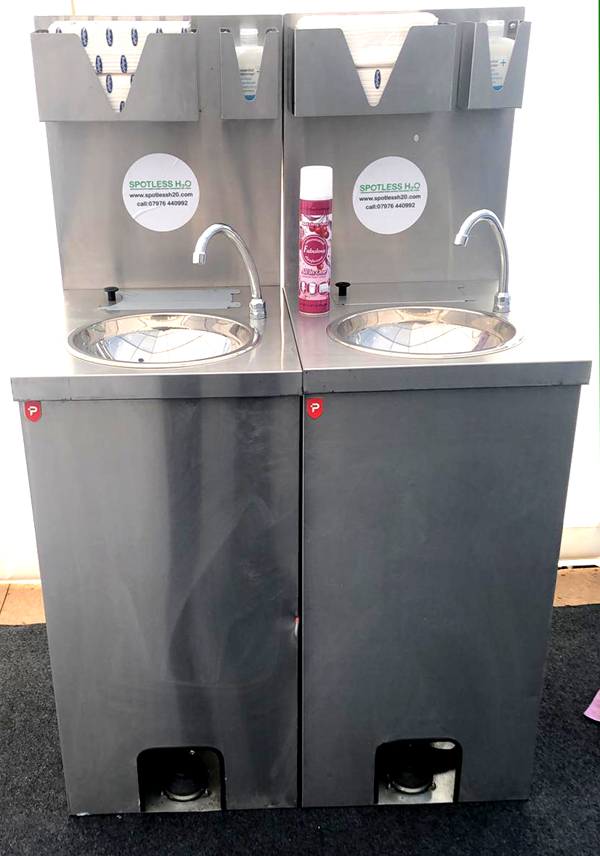 IDEAL FOR INDOOR OR OUTDOOR WASH STATIONS
3kW, stainless steel, double bowl mobile handwash basin. 15 litre capacity, supplied with a 13 amp plug (600W element available). Rear wheels and handle make it quick and easy to move around. These units are perfect to put inside buildings (be they offices, locations, sets, or stages or outside on the backlot or location.

TEMPERATURE CONTROLS
Water temperature maintained at 42 degrees Celsius. Pressure cut out prevents hot water tank from boiling dry.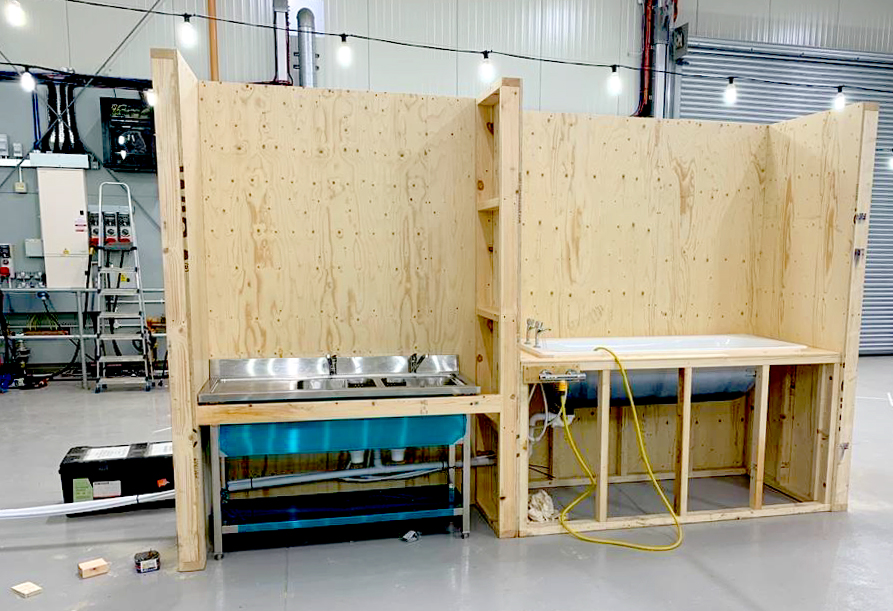 SITE WORKSHOPS, MARQUEES AND TEMPORARY BUILDINGS
FULL SUPPLY AND INSTALL SERVICE
We supply the facilities themselves, and install them for you, ensuring they are up and running as quickly as possible