Battery, HVO and Diesel Generators & Fuel Delivery
OFF GRID BATTERY POWERED GENERATOR
Today's energy grid is facing an unprecedented set of challenges, the need to transition away from fossil fuels towards renewable energy sources, spiking demand due to the increased electrification of electric vehicles, homes
and consequently infrastructure instability.

Off Grid SX is a portable power unit that is noise emission and maintenance free.
Energy that is stored within the internal battery is converted, electronically, into mains
power. Once all the energy has been used up, the unit can be re-charged by one of
several means; connecting to a mains power supply, from a conventional generator
or, to be truly green, you can connect solar panels.

You can use the unit while it is being charged.
Battery Energy Storage solutions reduce fuel consumption and CO2 emissions.
A Battery Energy Storage system allows the storage of energy from multiple sources: generator, solar or the grid.
Energy can be redistributed, at a later time, to a site that needs power.
Our Off Grid Battery Energy Storage is a versatile product, which can be used as:

STAND ALONE SOLUTION
Ideal way to meet needs of zero noise environments like night operations, remote telecom applications, or to resolve low load challenges.

HYBRID SOLUTION
In hybrid mode, this technology is compatible with any diesel genset. In any demanding application like events and construction sites, where low loads or peaks can be a problem for the generator, the hybrid solution is ideal to improve the overall performances of the site.
Hybrid power systems manage the operation of your diesel generator. When power demand is low, the generator turns off. When the battery runs low or power demand increases, the generator is turned on.

The result is less running hours, more efficient consumption of fuel, less emissions, less maintenance.
FEATURES:
• Li-Ion NMC battery
• 100A passthrough capacity
• GSM Remote monitoring
• Automatic generator start/stop
• 7-day Programable timer
• Maintenance free
• Zero emissions, Zero noise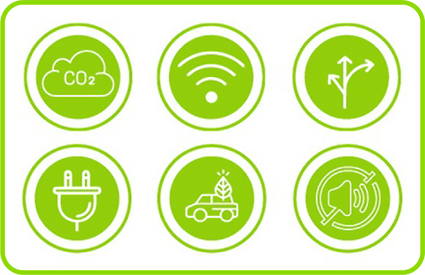 Output specifications
Output power (Continuous) kVA 10
Output power peak (5s) kW 20
Voltage V 230
Frequency Hz 50
Phases 1

Battery specifications
Battery Type Li-Ion NMC
Battery Nominal capacity (sizes) kWh 7.5-12.5-15
Usable energy (@80% DoD) kWh 6-10-12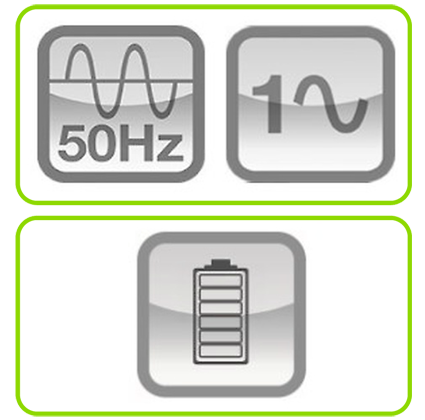 Generators – 20K, 40K, 60K & 100K Diesel and Green HVO
Spotless H2O hire a full range of 20K, 40K, 60K & 100K generators which can run on diesel or Green HVO. We also supply and deliver diesel and HVO to site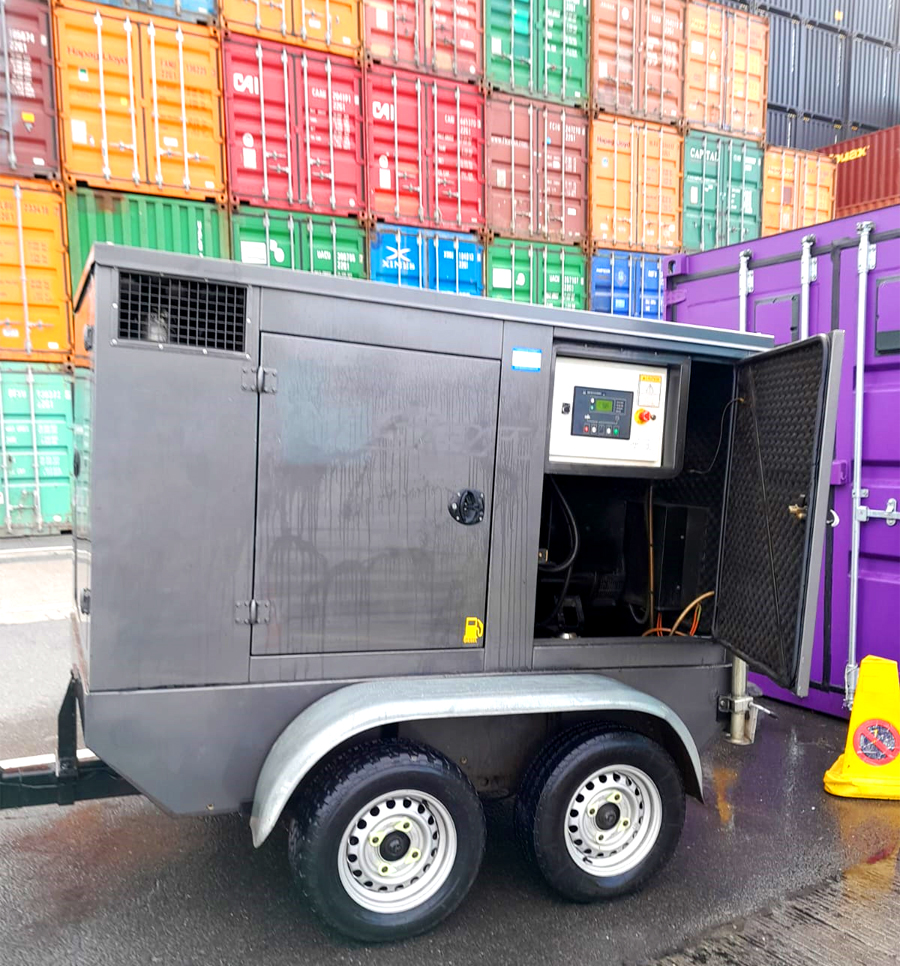 Fuel Delivery – White Diesel and HVO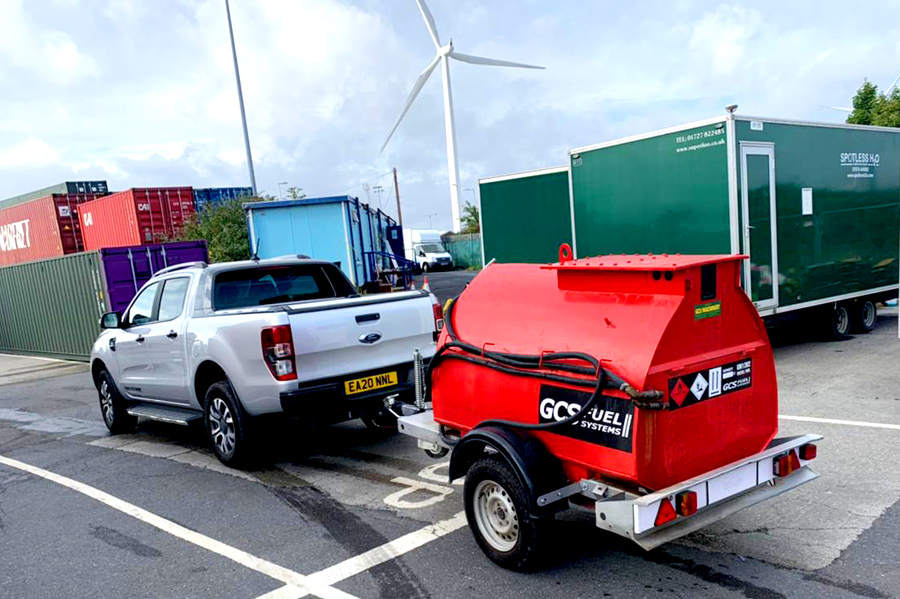 Hydrotreated Vegetable Oil (HVO) is one of a growing number of biofuel alternatives to diesel on the UK market.

High Performance
Excellent performance in extreme weather conditions

Highly Efficient
Reduces greenhouse emissions by up to 90%

Safer
Improved safety, shelf life and storage compared to regular diesel

Flexible
Switching to HVO fuel will not effect the performance of your equipment

A government study found that replacing diesel with HVO can lead to a 27% reduction in nitrous-oxide emissions (NOx has been linked to asthma and heart disease). Furthermore, with the Government's pledge to reduce carbon emissions by up to 80% by 2050, the need for sustainable fuels has never been greater.
Sometimes referred to as renewable diesel or green diesel, HVO is a low carbon fuel that is obtained by processing lipids such as vegetable oil, tallow, or used cooking oil, all made of paraffinic hydrocarbon.
Hydrotreated Vegetable Oil (HVO) is a fossil-free, paraffinic fuel made from 100% renewable raw materials. It is a sustainable, high quality fuel, suitable for use in most diesel powered machinery. HVO is cleaner than diesel, it's FAME free, and complies with EN15940 & ASTM D97 5. Unlike biodiesel it does not deteriorate over time and can be used in temperature extremes.
Burning HVO produces far fewer greenhouse gas emissions than conventional diesel because the carbon emitted is cancelled out by the carbon pulled from the atmosphere when the feedstock was growing. It also produces fewer air pollutants than biodiesel.
Hydrotreated Vegetable Oil (HVO) is a diesel-like fuel that can be produced without fossil resources by processing renewable waste lipids.
An environmentally sustainable, high performance fuel, providing a simple and efficient alternative to diesel for new or existing fleets of generator sets.
HVO is being promoted due to its very low carbon content which helps operators meet their
carbon reduction goals. Unlike biodiesel, HVO has good oxidation stability and is not prone to bacterial
growth making HVO suitable for standby applications.
What are the differences between HVO and diesel?
HVO fuel has chemical and physical properties like those of diesel fuel, however, its fossil-free composition and low carbon content differentiate it from diesel and make it attractive to those seeking a sustainable fuel option. HVO also has approximately 7% less fuel density, limited aromatic and sulfur content, and a higher cetane value versus diesel fuel.
Is HVO different from biodiesel?
While HVO is derived from the same feedstocks used to produce biodiesel, it is produced via a hydrotreated process vs. transesterification process which helps improve its oxidation stability. This means that HVO is not prone to bacterial growth in comparison with biodiesel, making HVO a great, sustainable option for generator sets in standby applications.
Key Product Features
Made from sustainable and renewable raw materials.
Reduces CO2e by up to 90% compared to regular diesel.
Reduces NOx levels by up to 30% compared to regular diesel.
Reduces particulate matter by over 86% compared to regular diesel.
Low viscosity, means it has excellent cold weather performance.
Improved safety, shelf life and storage compared to regular diesel.
Noise levels in some engines can be reduced by 1-4 dB.
HVO fuel is one of the cleanest fuels on the market. It's a second-generation, synthetic, advanced renewable diesel alternative that eliminates up to 90% of net CO2 and significantly reduces nitrogen oxide (NOx), particulate matter (PM) and carbon monoxide (CO) emissions.
The advantages of HVO are plentiful, including:
Reduces greenhouse gas emissions by as much as 90% Adheres to EN 15940:2016. 100% renewable, biodegradable and non-toxic. Improves your environmental and corporate social responsibility. Extended storage life of up to 10 years with less need for regular testing
Year-round performance; excellent cold weather properties
Zero FAME, sulphur and fossil content
100% bio and 100% hydrocarbon, so meets increasing bio legislative requirements
Reduced particulate production during combustion reduces ageing of engine oils
We will answer your enquiry 24/7 as we understand the film industry doesn't stop.
Give us a call on (+44) ‍07976 – 440992 | (+44) 07960 227886

Solar Powered Mobile Toilets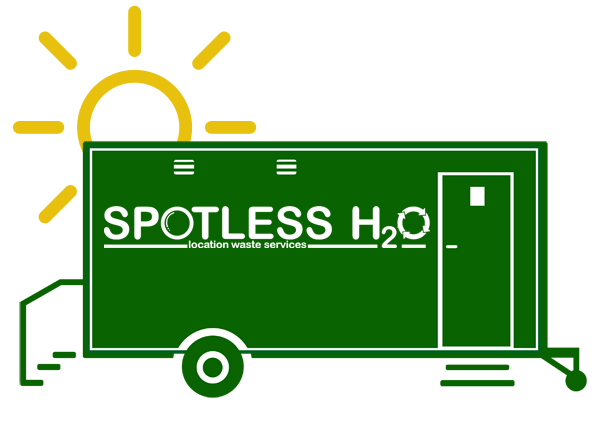 Spotless H2O now supply Solar powered mobile toilets in addition to our standard range.
SPOTLESS H2O can supply and maintain any configuration to fit your large or small production needs.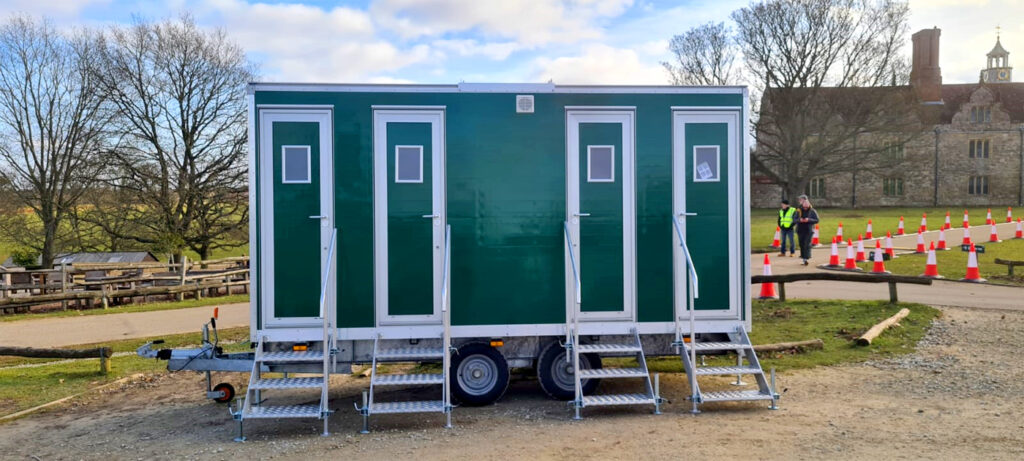 LOCATION & CATERING CONSUMABLES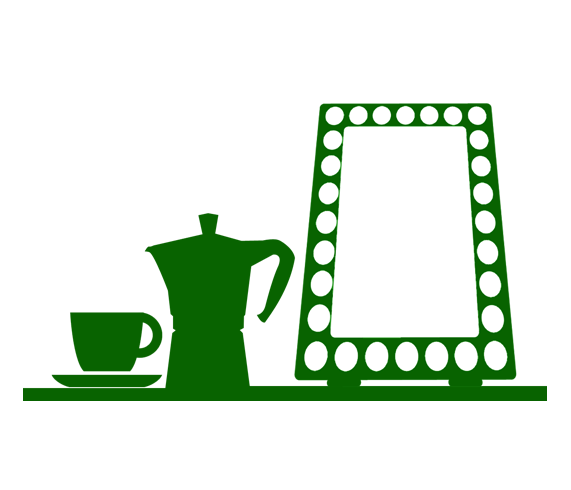 LOCATIONS
We supply chairs, tables, makeup mirrors,
and lights.
CATERING
We can provide cups, cutlery, plates, bowls,
refuse sacks, and wheely bins.
Bowsers
Our bowsers are well maintained and used throughout the industry
Fresh & waste bowsers supplied and managed

CLEAN WATER BOWSERS
Water bowsers to supply clean water for
catering and handwash stations.

WASTE WATER BOWSERS
Waste water bowsers to store used water from
catering and facilities.

We provide gully sucking services to complement our mobile toilet facilities.
SUSTAINABLE WASTE REMOVAL and RECYCLING
20+ years experience in the removal and sustainable disposal of film and TV waste
Bins must be frequently emptied to ensure they are sanitary.
All recycling protocols and any pre existing sustainability policies will be followed.
Catering waste collections, location rubbish clearance, and recycling services available